Riots, vandalism, toppled statues, burned churches—they were all part of the fallout in Canada last summer following news reports about the remains of children buried on the sites of Indian residential schools, which had operated across the country from the 1820s to the 1990s. Now a source of profound national shame, these government-funded boarding schools were mainly run by churches and used to assimilate some 150,000 Indigenous children over more than a century and a half. It's well established that many of these children suffered abuse, died, or disappeared—especially following the report of a government-funded Truth and Reconciliation Commission in 2015—but last summer's reports of shocking new discoveries thrust the issue to the center of Canadian media and political attention. In September, Canada marked its first National Day for Truth and Reconciliation. In April, Pope Francis issued an apology for the Catholic Church's role in the residential schools and promised to visit the country this coming summer to apologize to survivors in person. Then, last week, the Toronto-based National Post newspaper published a 5,500-word article by the journalist Terry Glavin, laying out evidence that the media had got last summer's story very wrong. "… not a single mass grave was discovered in Canada last year," Glavin wrote. "The several sites of unmarked graves that captured international headlines were either already-known cemeteries, or they remain sites of speculation even now, unverified as genuine grave sites. Not a single child among the 3,201 children on the Truth and Reconciliation Commission's 2015 registry of residential school deaths was located in any of these places. In none of these places were any human remains unearthed." What's happened here?
Terry Glavin is a columnist for The National Post and The Ottawa Citizen, a contributing editor to Maclean's magazine, and the author of the newsletter The Real Story. According to Glavin, the critical factor in the developments of the last year has been an almost total failure by the press to listen to the Indigenous people who actually knew the details of what was going on at the residential-school sites—people who have been emphasizing, for instance, that they'd not, in fact, found mass graves but "probable" burials. Instead, Glavin says, journalists have tended to advance and amplify sensational narratives about the evidence that have supported a "radical chic" view of Canada as a categorically oppressive country. While some good has come from the resulting attention and introspection, Glavin sees a bigger "crisis of public knowledge" behind them—in which narrative storytelling is overtaking fact-based reporting and a pervasive desire to believe certain ideas is overpowering people's ability to understand their world.
---
Graham Vyse: What were the circumstances leading up to the reporting about newly discovered graves last year?
Terry Glavin: There was a series of events. In 2015, a report by the Truth and Reconciliation Commission of Canada found that the country's system of residential schools for Indigenous children should be understood to have imposed a form of cultural genocide. I've never raised any objection to that finding. In fact, I've argued for it.
The report refers to about 3,000 children who seem to have vanished. Whether they vanished just from the archival record or vanished in the real world isn't known, but they disappeared at least from the record after being enrolled in one of the more than 130 residential schools throughout Canada. The federal government didn't invest much in the way of resources to survey the grave sites around the schools and determine any connection between those sites and the missing children.
A related phenomenon just prior to last summer was the emergence of a lot of very wild, conspiratorial talk—thoroughly debunked, mainly by Indigenous journalists—about an archipelago of mass graves across the country that contained the bodies of Indigenous children murdered by priests. Stories spread of a big coverup involving prime ministers and Indigenous leaders. It was awful. Some of that talk ended up dying down, but some of it lingered.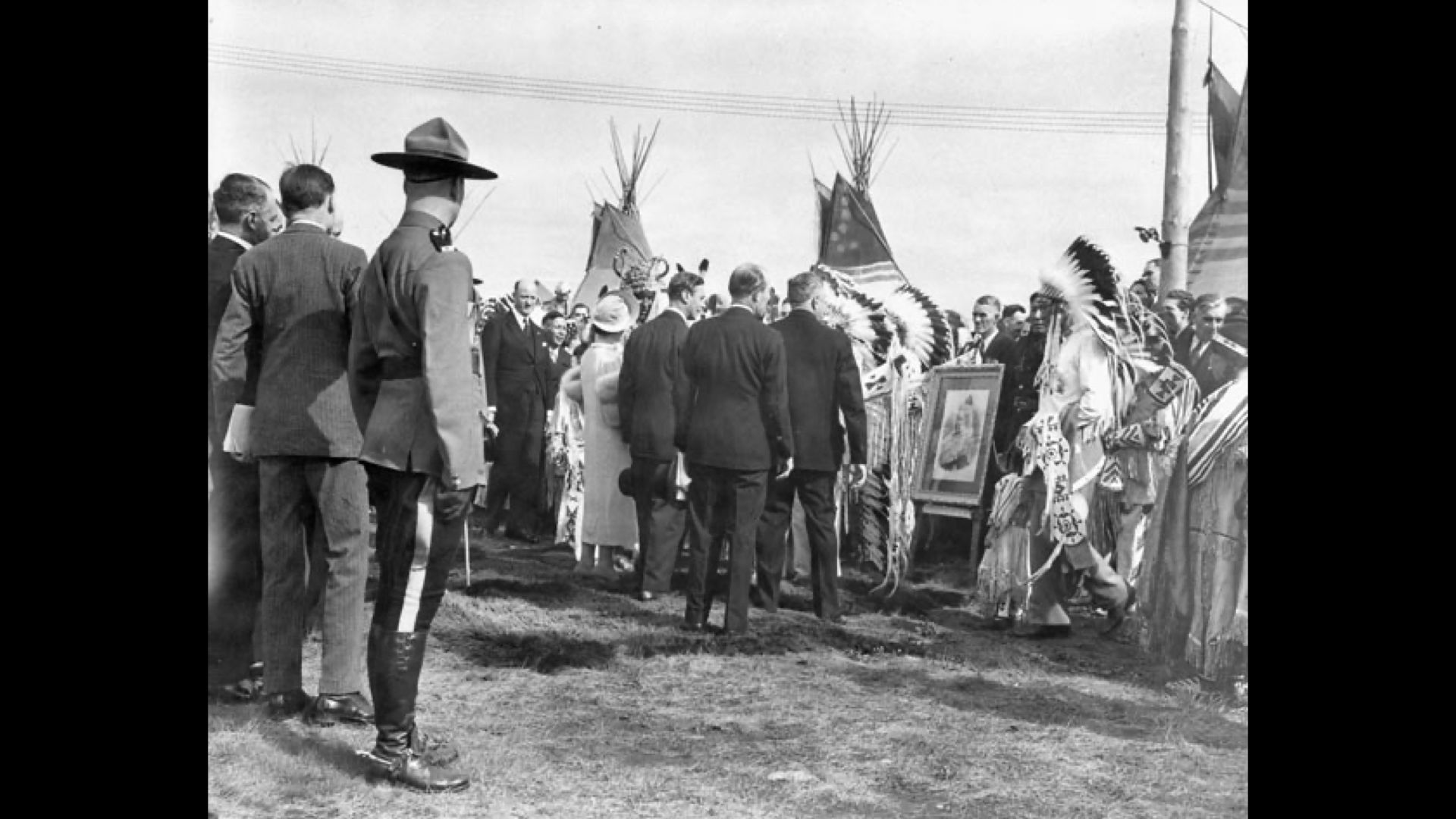 Meanwhile, something else was happening: Around 2,000 journalists had lost their jobs in Canada over the last year. Those job losses were against the backdrop of a kind of crisis of public knowledge. The American journalists Jonathan Rauch wrote a very good book about it called The Constitution of Knowledge. We're seeing—in Canada, as in the United States—an increasing conflation of knowledge and belief; and it's happening in tandem with the withering of conventional journalism, the rise of hyper-partisan digital-media startups, and the diffusion of propaganda outlets like the Russian network RT or newsroom-simulacrum operations from Beijing. This is what the media is like now—a strange universe with all of these constellations, in which the residential-schools story exploded last summer.
Vyse: How did it explode?
Glavin: It really started with The New York Times. I don't intend to be mean in saying this, because the Times wasn't alone—but their headline was "Mass Grave of Indigenous Children Reported in Canada." Then there was another headline. Then another. Then another. Before the summer was out, you could say that Canada was in its own George Floyd moment. There were marches and riots and statues toppled. Dozens of churches were vandalized. Several were burned to the ground. For a while, there was mayhem.
We're seeing an increasing conflation of knowledge and belief; and it's happening in tandem with the withering of conventional journalism, the rise of hyper-partisan digital-media startups, and the diffusion of propaganda outlets.
As someone who'd covered Indigenous affairs for a long time, I found all this striking. I'd co-authored a book with the survivors of St. Mary's Indian Residential School, and my first two books were set in what we used to call Indian country. But as I watched events unfold last summer, I saw that local Indigenous people—those connected to investigations at the sites of former residential schools, or what were believed to be the sites of former residential schools—weren't saying anything like what the headlines were saying. By the end of the summer, there was reporting of 1,300 burials at or around residential schools, but the Tk'emlúps people were very explicit that they hadn't found a mass grave at their site. They had preliminary findings that appeared to confirm what others had said about burials at an orchard, but Chief Rosanne Casimir was quite circumspect about the evidence, as was the archaeologist they hired.
Then there were stories about the former Marieval residential school in Cowessess in Saskatchewan's Qu'Appelle Valley. One of the emblematic photographs of the summer is of Prime Minister Justin Trudeau kneeling, holding a teddy bear, next to a flag in the ground at what we're given to believe is a grave site there. The photo was taken after ground-penetrating radar had reportedly uncovered 751 graves, but they weren't actually residential school graves. The site is a Catholic cemetery. It's unknown how many Indigenous children may be buried there, as the local people and their chief were saying. Which is to say, the media got this story significantly wrong, in a way that directly contradicted what local Indigenous people were reporting. I've never doubted that human remains will be found in and around the grounds of Kamloops Indian Residental School.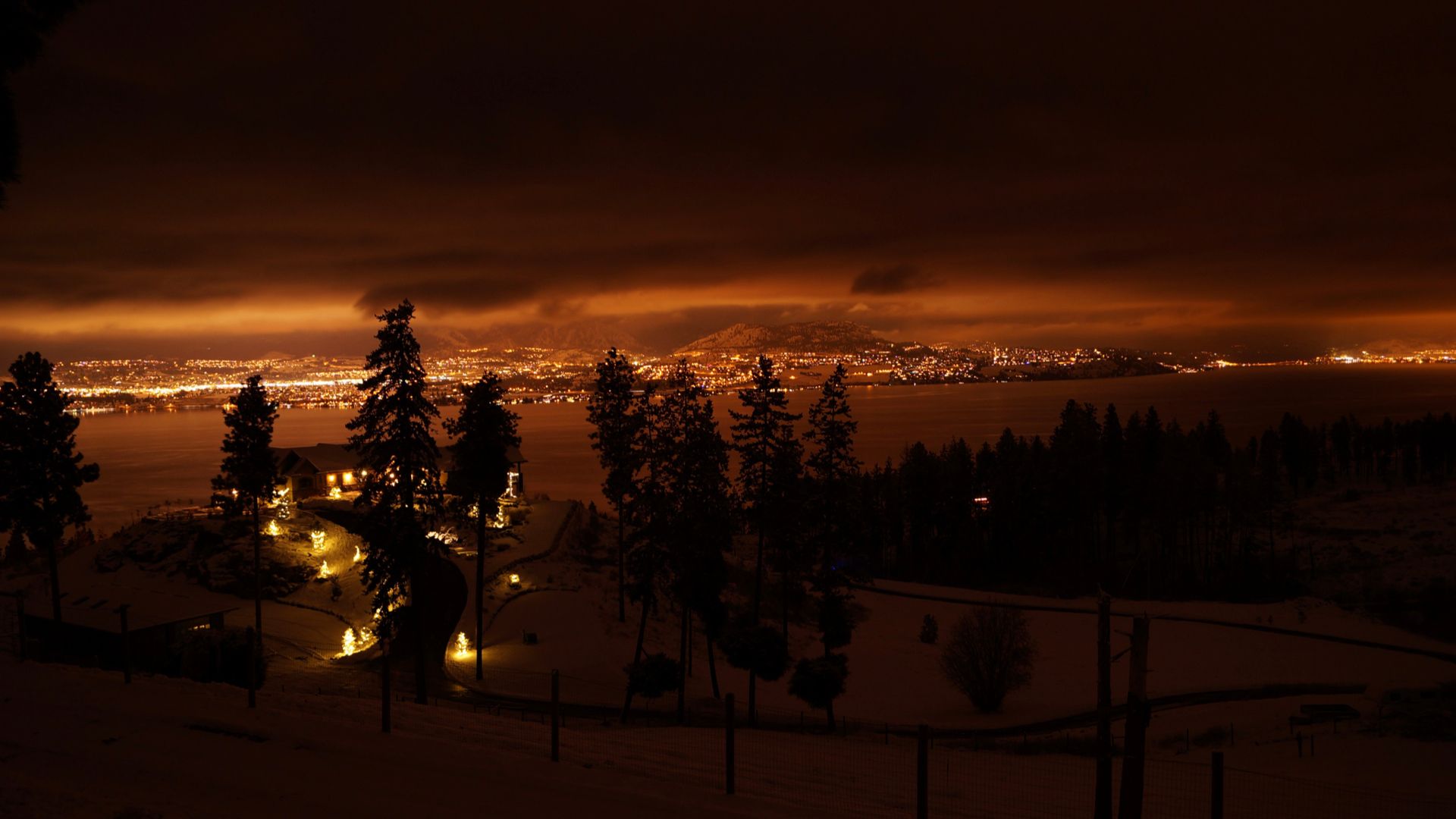 Vyse: What effect did this story in the media have?
Glavin: Flags were lowered at the federal parliament buildings in Ottawa and at all federal buildings across Canada. Throughout the country, people became deeply invested in the proposition that a mass grave had been discovered. Mainstream news organizations were asking, How many mass graves are there? Could they explain the mystery of the 3,000 missing children? After Casimir said, "This is not a mass grave but rather unmarked burial sites," the terminology changed from "mass graves" to "unmarked graves," but that didn't really change the narrative.
It's also important to note that, at this time, there was a lot of activism, agitation, and mobilization in Canada in response to the genocide of the Uyghur people in Xinjiang, China. A resolution had passed in the House of Commons saying Canada recognized this genocide as a genocide, but government-appointed senators blocked it, using the issue of residential schools and the idea of genocide associated with them as a pretext.
Similarly, as The Washington Post reported, Canada had been working at the United Nations to get the UN Human Rights Council properly to address the Xinjiang issue, but when that came up, it was preempted by China with the same pretext: Well, look at all of your residential-school graves and the genocide they represent.
Vyse: When you refer to the idea of Canada having its "George Floyd moment" with this issue, you mean a moment when there was suddenly a widespread understanding that the country was reckoning with a legacy of white supremacy?
The media got this story significantly wrong, in a way that directly contradicted what local Indigenous people were reporting.
Glavin: Yes, that's the kind of language that was used. It was in the lexicon of what the writer Wesley Yang calls "the successor ideology"—a kind of post-modernist theory of white supremacy, colonialism, the settler state, and so on. We tend to import American culture-war ideas into Canada, which is a terrible habit. Our prime minister certainly likes to do it. He's kind of like an Instagram influencer running a G-7 country.
The U.S. just had an awful school-shooting massacre in Texas, so Trudeau is tightening Canada's gun laws. He is compelled to insert himself into these things. America is facing the impending overturn of Roe v. Wade [the 1973 decision confirming a woman's right to abortion] by its Supreme Court, after the unusual leak of a draft opinion from within the Court, which prompted Trudeau to say Canada would be just like a Democratic-controlled state in the U.S., meaning American women could come to Canada to have abortions. During the Black Lives Matter upheavals of 2020, he posed for photographs taking a knee.
Vyse: Why did the story of all these graves go unchecked for so long?
Glavin: Because nobody listens to Indigenous people—actual Indigenous people, living in Indigenous communities. The media regularly gives air time to Indigenous talking heads, who look Indigenous and have Indigenous names, and that's fine; but virtually nobody does the work of going onto the reserves and asking what's going on. That's one part of the problem. Another part is that when this work has, in fact, been done—I credit Jorge Barrera from the Indigenous unit of the CBC [Canadian Broadcasting Corporation], for example—it's been completely ignored.
Another part of the problem still is that people are afraid. People are terrified. You have no idea how many journalists, academics, and intellectuals, including those who are Indigenous, have reached out to me personally to say, Hang in there. Keep in mind that my article wasn't even about the residential-schools legacy. I think the Truth and Reconciliation Commission report is the gold standard on that issue.
What's happening now has less to do with the residential-schools legacy than with the preoccupations of a group of activists, academics, intellectuals, and journalists who insist there's no way of thinking about Canada except as an irredeemably racist, colonial, capitalist settler state. I don't see most ordinary people sharing these preoccupations, including ordinary Indigenous people who've had all kinds of different experiences with the residential schools. These experiences can be awful and complicated, and Indigenous people can have all kinds of different conversations about them with one another—and with non-Indigenous people—that don't have to do with those preoccupations.
I also think it's easier for all these big banks and insurance companies and the CBC and the Canada Council and the prime minister's office to focus on Indigenous people as being wounded and sensitive, hurt and in need of healing. They don't want to deal with the very real problems in all these Indigenous communities—structural poverty and marginalization. When it comes to land rights, it's very groovy to wear a "Land Back" button, but if Indigenous people looked at all the parts of Canada where there are no treaties and said, We still own the goddamn place, and we're going to start acting like it, that wouldn't be what the government would want to hear.
It's easier for all these big banks and insurance companies and the CBC and the Canada Council and the prime minister's office to focus on Indigenous people as being wounded and sensitive, hurt and in need of healing. They don't want to deal with the very real problems in all these Indigenous communities—structural poverty and marginalization.
Vyse: What have you taken from critical reactions to your article?
Glavin: Some critics look at the events of last year and say, You can't say no good came from all this, and I agree; I don't say that. The federal government finally came around to adequately funding the four calls to action in the Truth and Reconciliation report related to finding out what's going on with all the names of missing children. That's a good thing.
Another criticism was that my story was too narrowly focused and needed to be broadened to encompass the larger context of Indigenous life and how the media covers it. That's a reasonable criticism. My piece was basically a story about journalism.
Others say, This will give comfort to genocide deniers and people who say residential schools were nice places. I don't know if that's a criticism or an observation—that bad things can happen and have happened. For instance, my story is now being linked to this big spread in The New York Post, which traffics in the same fake news it purports to debunk—in the very first paragraph: The Tk'emlúps people said there was a mass grave. No, they made no such claim. They said specifically that they weren't claiming there was a mass grave.
I believe you can overthink the implications of a story you're writing. You have to tell the truth, it seems to me, and this was an important story the media was getting badly wrong. It has been kind of bruising for me, I'll acknowledge, as I'm possibly the number-one hate figure on Twitter in Canada right now—deemed a racist and a genocide denier—but I don't think any serious people genuinely believe that.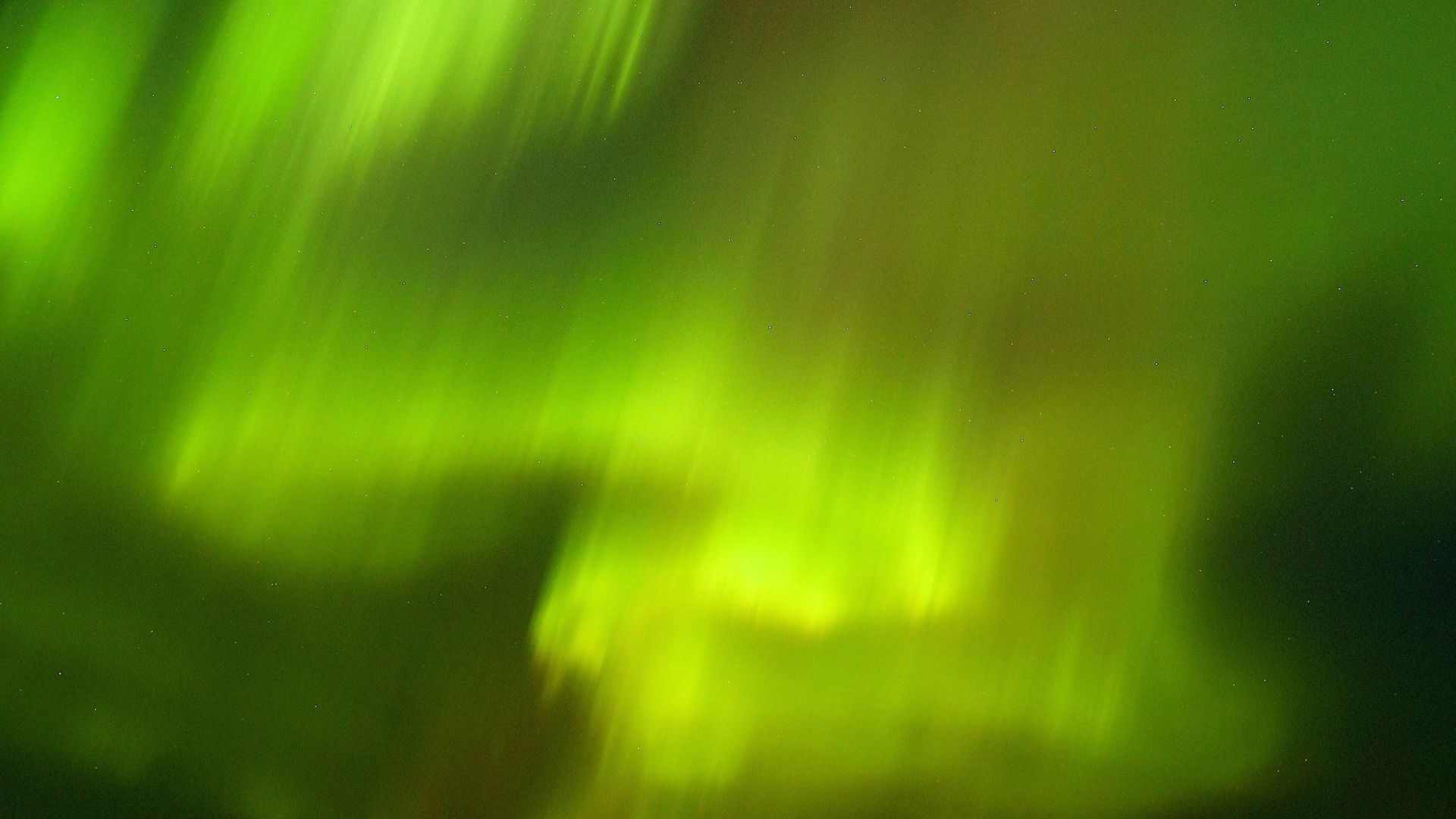 Vyse: You have to tell the truth—but how can the evidence you put out there be processed without becoming fodder for the culture wars?
Glavin: The truth doesn't matter out there. There's no basis for a decent disagreement about what the truth is—let alone an agreement. I want to return to something Jonathan Rauch said: The idea that obnoxious, wrongheaded, incendiary, and blasphemous ideas deserve to be tolerated and protected is the single most counterintuitive social principle in all of human history. It's also the single most successful social principle in all of human history, and it's an idea that has to be fought for.  Now, I didn't really engage in anything incendiary, but the point is that we really need to figure out how to produce knowledge. It's easy to produce and enforce belief; you can scare people into either saying they subscribe to a belief or be afraid of admitting they don't believe it.
The thing about this graves story all along is that it was about belief. Sometimes you can't know there are bodies in the ground, but if you say that, bad-faith people will accuse you of saying Show me the graves! Show me the bones! They'll say, What a ghoul you are. Well, I'm not. The fight historians and academics are having among themselves isn't my fight. I just wanted to ask what the hell happened last year.
You know, I used to teach a course in long-form literary nonfiction, and I'd find my students turning in what were basically novels. It's fine to write novels if you call them novels, but that tendency has been creeping in and undermining genuine inquiry derived from evidence that's verifiable or falsifiable, peer-reviewed or fact-checked. I saw this residential-schools mayhem in that context. It's important to notice that the overwhelming majority of ordinary people haven't lost their minds, but there's a lot of weirdness going on, and it has a lot of very unfortunate consequences for culture and society.